Theater Smaroula

1989





In 1934, the renowned tenor Tito Merelli, known to his fans as "Il Stupendo," is scheduled to sing
the lead in Otello.The opera is being produced as a gala fundraiser for the Cleveland Opera Company.
Unfortunately, even before the star leaves his hotel room, everything begins to unravel.
Chaos ensues when Merelli's wife, who has mistaken an autograph-seeker hidden in his closet
for a secret lover, leaves him a "Dear John" letter. The distraught Merelli accidentally is given a double dose
of tranquilizers to calm him and passes out. Saunders, the company's General Manager, is determined
that the show will go on (for his own financial sake), so he asks his assistant Max to impersonate the opera
star.Meanwhile, an ambitious bellhop, named Frank attempts to meet Merelli, but instead gets in an ongoing
feud with Saunders. The most outrageous scene in the play occurs when Frank the Bellhop tries to get a picture
with Merelli, and is chased by Saunders, Julia (the opera's chairwoman), and Maggie throughout the hotel, until
they, literally run into Max, disguised as Tito. Max puts on the blackface makeup required for the role
of Otello, and his disguise succeeds admirably – until Merelli, also in blackface, wakes up and heads for the
stage. What follows is a chain-reaction of mistaken identity, farcical plot twists, double entendres, innuendoes,
and constant entrances and exits through many doors.


Directed by Costas Arzoglou
Translated by Elena Akrita
Designed by Yorgos Asimakopoulos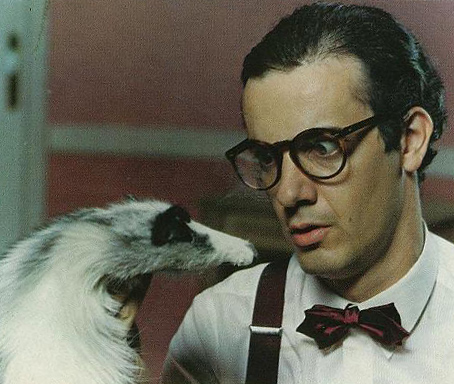 George Kimoulis (Max)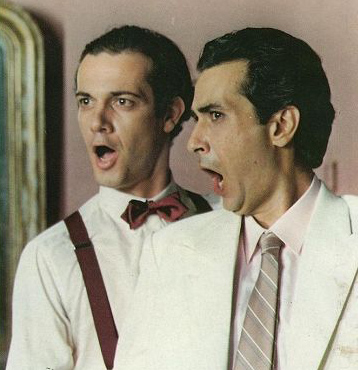 George Kimoulis (Max), Costas Arzoglou (Tito)





Cast:
Saunders: Tryfon Karatzas
Tito Merelli: Costas Arzoglou
Frank the Bellhop: Vladimiros Kiriakidis
Maria: Tatiana Papamoshou
Diana: Eleni Strati
Max: George Kimoulis
Maggie: Eleni Kourkoula
Julia: Sofia Olympiou